Industry Guide to Good Hygiene Practice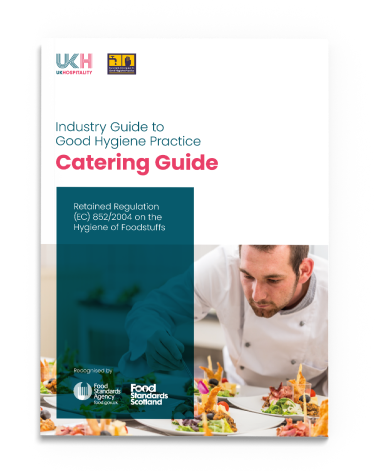 Overview
The industry guide to good hygiene practice provides information on legal obligations for caterers and the practical requirements to comply with food hygiene law. The guide also offers advice to operators on good practice, which although is not a legal requirement, is likely to contribute to the overall achievement of food safety and customer satisfaction.
The guide has been developed by the food industry and is recognised by the Food Standards Agency and Food Standards Scotland, in accordance with Article 8 of Retained Regulation (EC) No. 852/2004.
Since use of this guide is not obligatory and there is no legal requirement to follow it, you may choose to meet the regulations in another way. However, we believe it offers an excellent framework and a practical way to help operators meet their legal obligations. Local Authority enforcement officers may also take account of its contents when carrying out an inspection of food businesses.
Our sincere gratitude goes to Food Alert for their support and sponsorship of the guide.

What changes have been made to the guide?
The updated version of the guide includes four new sections:
Food crime

Surplus food donating leftover food to charity

Freezing and defrosting of food

Chilled vacuum-packed meats – shelf life
Download your copy today
An E-copy is free to download. A printed copy is available at a cost of £25 + postage for UKH members, and £35 + postage for non-members.
For non-members who want a printed copy, please contact us at [email protected].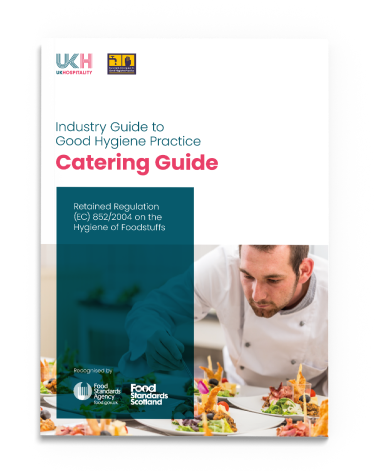 Our partners
We are proud to be partnered with the best organisations in the hospitality sector.