Issue 13 - Embracing equity, diversity and inclusion
The 13th edition of Future Shock focusses on EDI within hospitality, highlights consumer sentiment towards the topic and brings to life the work happening across the sector, including case studies from Greene King, Molson Coors and Only A Pavement Away.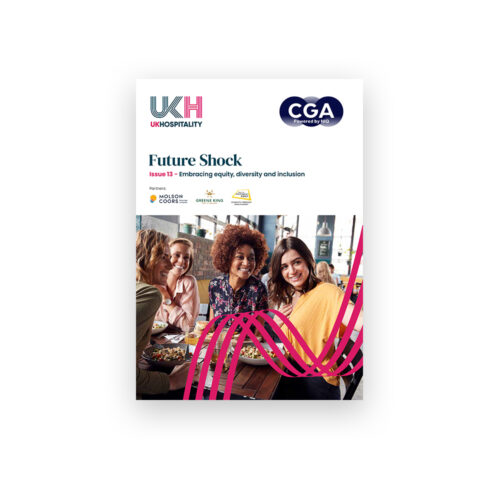 Issue 12 - Shaping the workforce of the future
This edition of Future Shock is focused on shaping the future of the workforce that is so critical to hospitality businesses. It looks at the continued recruitment challenges faced by the sector and brings to life the work that is being done to develop our own skills and talent.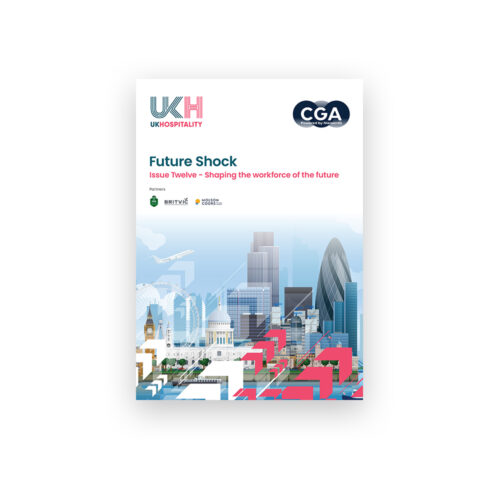 Issue 11 - Leaving COVID behind
With the pandemic in the rear-view mirror, this edition of Future Shock looks at the reasons to be optimistic for the future of hospitality, as well as some of the challenges that are affecting the sector.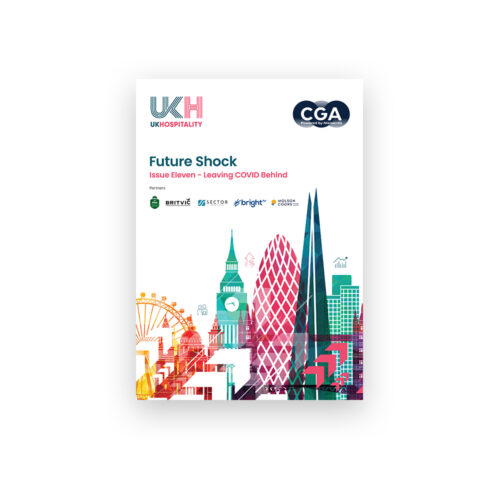 Issue 10 - Hospitality in 2022
What's in store for hospitality in 2022? There is a good sense of confidence felt by both businesses and consumers after nearly two years of devastating losses and this edition tries to capture the reasons behind that.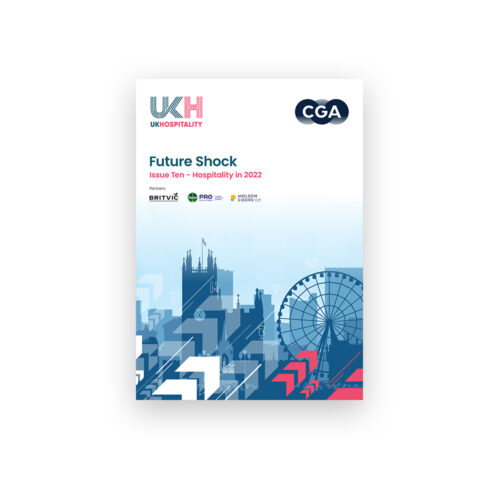 Issue Nine - Hospitality - COVID and beyond
The hospitality industry is ready to lead the UK's post-COVID recovery, but needs sustained support on a range of challenges after a devastating 16 months.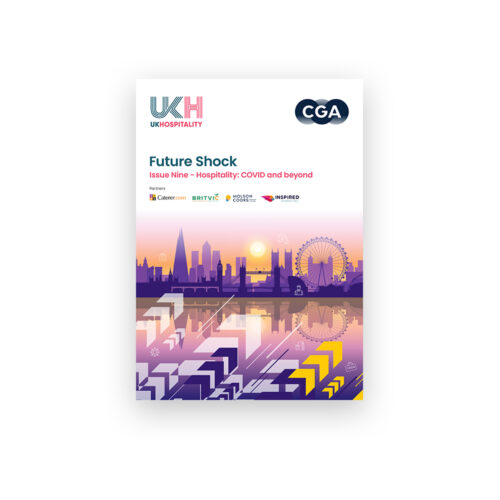 Issue Eight - Survival to revival
The UK's hospitality sector has suffered lost sales of more than £53bn in 2020, with more losses to come from a collapse of Christmas trading—but a COVID-19 vaccine rollout provides grounds for cautious optimism in 2021.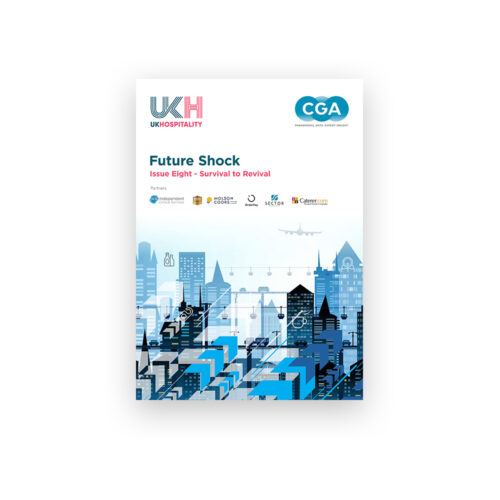 Issue Seven - Road to recovery
Consumers are returning cautiously to hospitality, but rigorous safety measures, industry collaboration and government support can all speed the sector along the road to recovery.
Issue Six - Sustainability
The hospitality sector has been leading on sustainability throughout recent years and sit in a great position to continue that progress. We have been partnering with other industry bodies and working with out members to proactively promote sustainability and already seen great success from venues removing single-use plastics from venues, for example.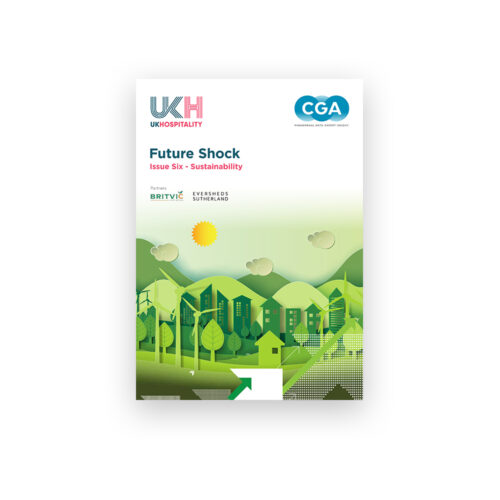 Issue Five - Productivity
Increasing productivity in any hospitality business should be a priority at the best of times. When the operating environment is as politically and economically uncertain as it is now, a productive business is an absolute must. This edition of Future Shock provides valuable insight that can help to put them in the best possible position to achieve their productivity goals.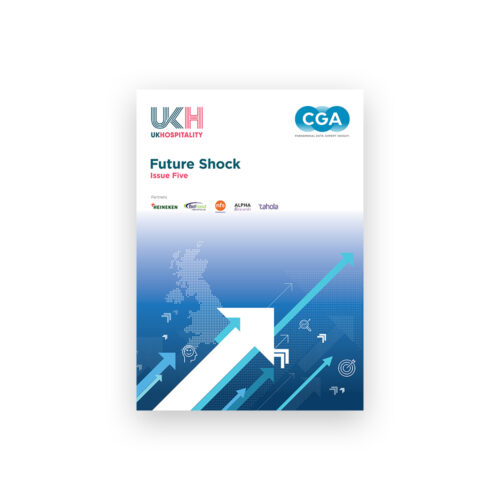 Issue Four - The latest in hospitality
In this fourth edition of Future Shock you will find expert insight from companies working in and around the hospitality sector that will enable you to understand the current landscape of hospitality more easily.