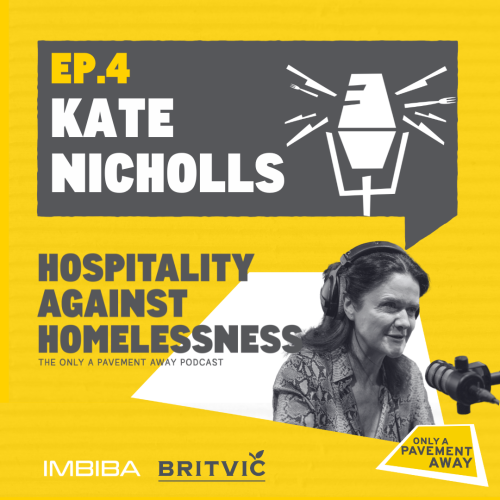 UKHospitality CEO Kate Nicholls on Only A Pavement Away's new podcast Hospitality Against Homelessness
Kate discussed why she is so passionate about hospitality, the challenges the industry faces, the impact of Covid and opportunities for the industry as a force for good… Plus, how she saved beer and prawn cocktail crisps!
Each week the Hospitality Against Homelessness podcast will shine a spotlight on purpose and positive change within the industry. Their host Mark Stretton sits down with visionary industry leaders about their own journey in hospitality, how they have driven forward environmental, social, and corporate governance in their businesses, and championed diversity and inclusion.