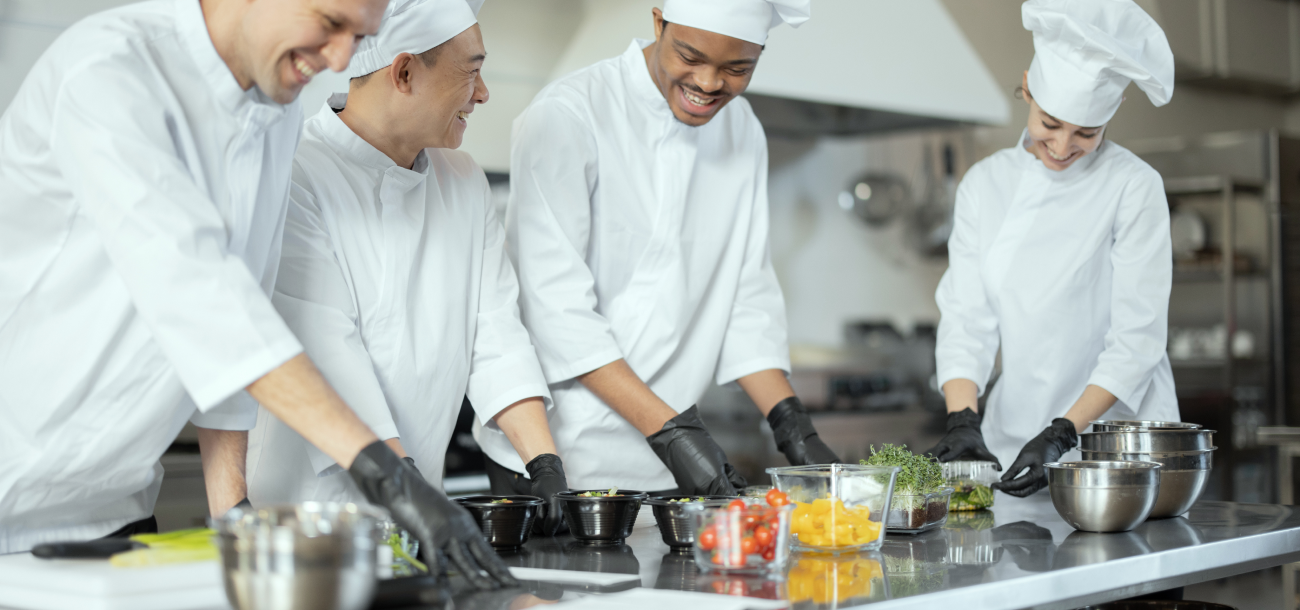 A framework for collaborative action across the sector
Download your copy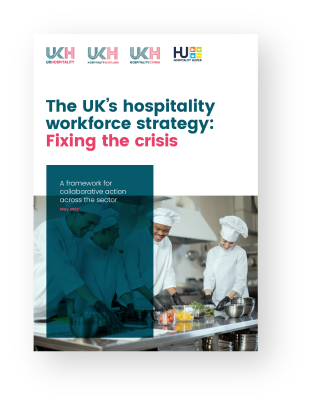 Download
UKHospitality's (UKH) workforce strategy examines all aspects of the sector's labour needs, including recruitment, skills and training, people's working lives, hospitality's image as a sector in which to work and the infrastructure to support our employees.
It comes as hospitality's post-pandemic recovery contends with increased raw goods costs, huge energy bill rises, business rates, VAT back to 20%, plus a dip in consumer confidence due to the cost-of-living crisis. All of this is exacerbated by a crisis in employment across the economy, and in hospitality in particular. ONS data shows that vacancies now exceed unemployment for the first time.
The strategy is based on a partnership approach with industry bodies, training and employment stakeholders and Government, and embraces the whole United Kingdom.
There are different schemes and organisations in each of the devolved nations, but the key challenges remain the same and the principles and actions set out in the strategy apply in each of the four nations. At the core of the strategy is an ambition to upskill the hospitality workforce across the country and create high-quality, high-skilled roles, promoting social mobility. Levelling up the hospitality workforce will help to level up the nation.
The five key areas identified by UKH as integral to solving the issues faced by the sector are:
1

Recruitment

It is vital that hospitality is able to access a wide range of people to fill its vacancies. This involves ensuring that conversations are being facilitated between business and jobseekers, including those hard to reach; it is about ensuring that the immigration regime is fit for purpose; and it is about providing accurate information on the sector to those who may not have considered hospitality.

2

Skills and training

Hospitality already has a great range of vocational and academic qualifications but it is essential that these are built upon and become more widespread. Hospitality is a professional sector and we need to ensure that the level of training is there to support this, enshrining high standards that work for employers and employees.

3

Working lives

People will only want to work in hospitality if it works for them. All stakeholders need to look at the compensation given for work in the round and how we can make people's working lives as enjoyable and fulfilling as they wish it to be.

4

Image of the sector

There are ongoing concerns about the perception of the sector to existing employees, prospective employees and those who influence them. The industry needs to get on the front foot to tackle these misconceptions, backed up by ensuring that we deliver on our commitment to great jobs and careers.

5

Infrastructure

As well as creating the right environment for people to work in hospitality there also needs to be some the right structural pillars in place. The workforce faces barriers even in those parts of the country that have strong hospitality and tourism offers, and plenty of jobs. This can include the availability of housing and transport so people can live within a reasonable distance from their workplace.