Download your copy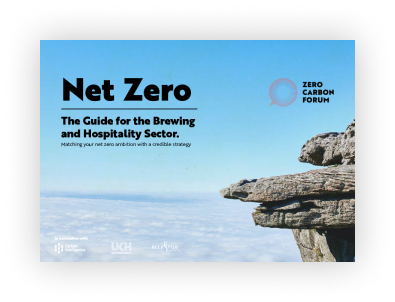 Download
It has never been more important for our sector to work together to tackle the climate crisis and, working with the Zero Carbon Forum, we have a clear plan to reach net zero by 2040.
The first of its kind, the Net Zero Roadmap was created collaboratively with hospitality and allows us all to follow a consistent plan to meet our goals.
UKHospitality is here to help venues with our simple and easy-to-access Sustainability Guide that can help you navigate the net zero journey.
Where do I start?
Climate science and net zero is complex. The first thing every business needs to understand is what their carbon footprint is.
As part of our work with the Zero Carbon Forum, there is a carbon calculator available that is specifically designed for hospitality. We'd recommend everyone starts there.
How do I measure this?
Once you've calculated your carbon footprint, you'll be looking to start cutting your emissions and, as part of that, you'll need to understand how these are measured.
There are three ways of categorising emissions, which the experts refer to as 'scopes':
Scope 1: These are any direct emissions produced by your businesses. This could be emissions from fuel burned on site for heating or cooking or emissions from fuel used in company vehicles.-
Scope 2: These are indirect emissions from purchased electricity, steam, heating or cooling a company uses across its sites. They're considered indirect because the emissions are generated off-site in production and then consumed by your business.
Scope 3: These are all other indirect emissions as a result of activities in the value chain. There are 15 categories, which include purchased goods, downstream transportation and franchises. For example, emissions associated with farming to produce ingredients in meals sold at a restaurant would count as Scope 3 emissions.
What are the key dates?
Given the complexity of emissions in hospitality, the roadmap outlines two key targets:
2030: Removing all avoidable emissions from direct emissions (scopes 1 and 2).
2040: Removing all avoidable emissions across our supply chains (scope 3) and credibly offsetting the remaining emissions to achieve net zero.
What Kate says
UKHospitality Chief Executive Kate Nicholls said: "This Government has been clear about its climate change agenda and has ambitious expectations of business. Many hospitality businesses have already shown great commitment to reducing their carbon footprint and have been at the forefront of reduction initiatives demonstrating how the sector can become an industry leader in reducing emissions.
"However, with a strong step change in political and public opinion we recognise the sector will need to move faster and further in order to secure the future of the sector, wider economy and country.
"UKHospitality has worked extremely closely with the Zero Carbon Forum to pioneer what we believe to be a foundational document for the sector as it rises to the challenge of climate change. We will continue to work with Government to see that the sector is supported in its efforts in becoming carbon net zero and beyond."
Case Study

Serena von der Hyde, Owner, Victorian House Hotel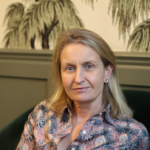 "The team have been pursuing several initiatives, many internal, but also collaborating with local businesses, residents and students. One project they are working on with a local university is to create a carbon code for our menus, so that alongside dietary labelling, guests can see the comparative carbon cost of each dish.
"A second project is their Plant a Tree package, which was a collaboration between local food businesses and University students. They wanted to reduce car travel to the Lakes and so across six hotels in Cumbria we showcased how to travel to each of the six locations and importantly, have a great time, without bringing the car.
"We calculated the carbon saving for each visit as well as the carbon cost and then we committed to plant a tree to offset the remaining carbon cost."
Make a commitment
We are urging as many hospitality businesses as possible to commit to the roadmap. If you want to work towards to reaching Net Zero, please pledge your commitment so we can measure the level of take-up across the sector.
Pledge Your Commitment