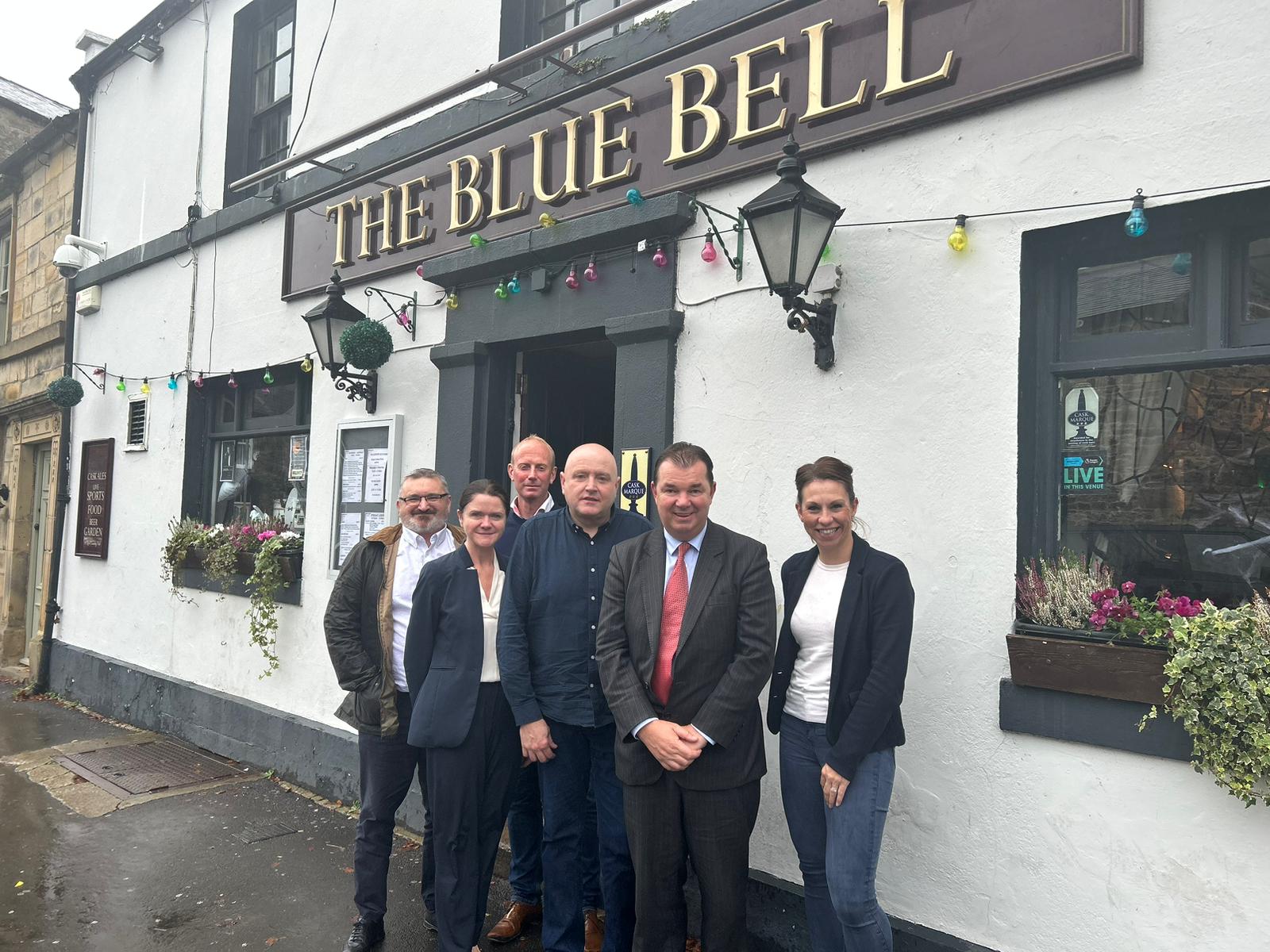 News
/
Press release
/
Guy Opperman MP meets trade body UKHospitality and Punch Pubs & Co to discuss tackling labour shortages
October 30, 2023
The Blue Bell in Corbridge welcomed representatives from industry body UKHospitality, Punch Pubs & Co, and local MP, Guy Opperman.
Hosted by Publican Andrew Kearney, the group met to discuss new ways to support local pubs and the wider hospitality industry by tackling labour and skills shortages.
The discussion centred around getting more people into work through training schemes and how apprenticeships can be made more accessible to employers and employees. A key aim for all parties around the table is to support local businesses in being able to pool apprenticeship funding in order to offer more opportunities to take on apprentices. Another of the key focuses of the discussion was the Destination Hospitality pilot, which launched in September.