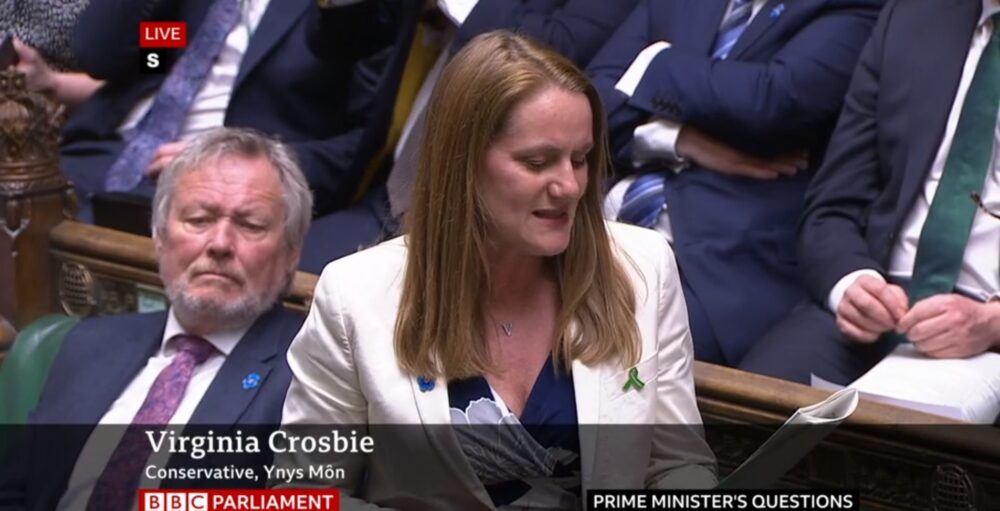 To mark Wales Tourism Week, Virginia Crosbie MP (Ynys Môn) thanked everyone working in Welsh tourism and recognised its economic importance.
Mrs Crosbie detailed the contribution tourism makes to the Welsh economy, through generating £6 billion in economic activity and accounting for 10% of all jobs in Wales.
In response, the Deputy Prime Minister Oliver Dowden made a commitment to support tourism in Wales.
UKHospitality Chief Executive Kate Nicholls said: "The iconic sights of Wales attracts visitors from around the world, as well as at home, and contributes enormously to the Welsh economy.
"It was fantastic to see Virginia recognise that contribution in the House of Commons today, particularly during Wales Tourism Week, and I'd like to thank her for the support."
Virginia Crosbie, Conservative MP for Ynys Môn, said: "Tourism is the most important sector of the Welsh economy and deserves recognition for the significant contribution it makes to the country, not just during Wales Tourism Week but all year round.
"The millions of visitors to Wales each year putting money into the local economy and supporting local jobs are so important to communities. The hospitality and tourism businesses that make their experience what it is are part of the fabric of Wales and I was delighted to thank them all today at Prime Minister's Questions."
Prime Minister's Questions
The Deputy Prime Minister Oliver Dowden and MPs recognise the important contribution Welsh tourism makes to the economy and thanks those involved, during Wales Tourism Week.